Great Wall of China Trek 2020
Sat, 19th September 2020
(12:00 am - 12:00 am)
Great Wall

Great Wall of China, Huairou District, China
Description
19 – 27 September 2020
The Great Wall of China Trek is a nine-day trip with five days' trekking. Trek the 15th Century Ming Dynasty hardrock wall, before descending on local trails to experience the rural life of people in the Hebei Province. Then, explore bustling Beijing, visiting Tiananmen Square and the Forbidden City – as well the silk market.
Join us for a challenge you'll never forget and help us care for more people living with a terminal illness.
We're not currently taking registrations for this event. If you would like to enquire please contact us at [email protected]
Day 1
Depart UK
This is when your adventure begins, meeting the group at the airport and taking an overnight flight to Beijing.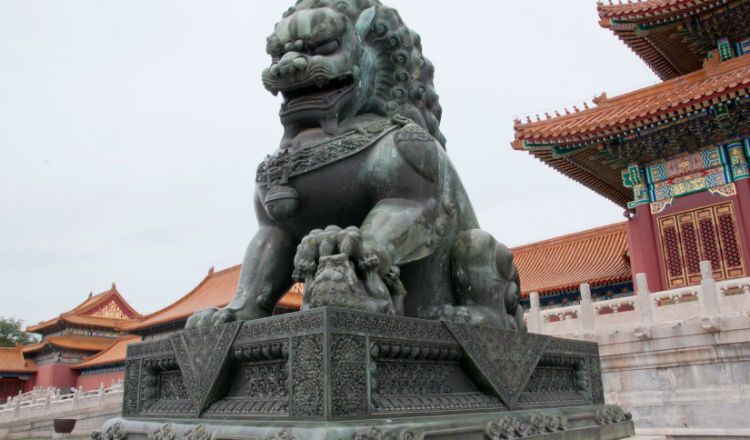 Day 2
Arrive in Beijing
On arrival, you will meet your wonderful tour guides and head over to our hotel. This afternoon you are free to explore this fascinating city, try the local cuisine and relax after the flight.
At dinner you will be able to get know your fellow trekkers and learn more about the exciting trek ahead of you.
Day 3
Gubeikou
Approx 3-4 hours walking 
We'll drive you to Gubeikou at the border of the Hebei Province where today's trek begins. Once you leave Beijing, the countryside starts unrolling in front of you setting a stunning backdrop for your drive, and giving you a taste of what's to come.
After lunch you will explore a section of the Wall on a high ridge above the town. The trail snakes and continues to ascend to several prominent towers with great views. You then descend down the other side to a temple and onwards to the campsite. You'll be greeted to afternoon tea once you've reached camp, followed by dinner in the evening.
Day 4
Gubeikou
Approx 7 hours walking 
Today you get to explore a spectacular section of the Wall above the Gubeikou valley. This section of the wall is seldom visited and offers unique views of a wild landscape. The terrain today will be very uneven with lots of loose Wall stones, narrow sections and some steep drops.
The first part of the day is spent at the Ming Dyanasty Wall. You will then descend on a local trail to camp, where your crew prepare fresh local dishes for you to enjoy under the night's sky.
Day 5
Gubeikou – Jinshanling
Approx 7-8 hours walking 
You have a stunning day's trek ahead of you as we trek in a remote area with fabulous views of the Wall unveiling before you. We set off early today, trekking through farm land and Gubeikou village, before ascending a short but steep trail to access the Wall. Once on the Wall, you will soon notice you are well off the beaten track. With broad sweeping views, it is easy to see how the Wall resembles a dragon's back weaving its way across this beautiful golden land.
There are some steep drops but the Wall is wide, allowing for plenty of space to walk. Tonight our campsite is in the Hebei province.
Day 6
Jinshanling – Simatai
Approx 7-8 hours walking 
Breaking camp in Hebei Province, you will climb onto the Great Wall following a steep forest path. Today you will walk towards a restored section, which was built in the 15th century. You will pass through the famous watchtowers, ascend and descend many sets of stairs and winding trails.
The Great Wall was built by over one million people. As you trek this ancient section of crumbling Wall, you can imagine the hard work and structural genius that went into creating what is now a national treasure in modern day China.
The final part of the walk descends on a winding trail. We'll be transferred to our final camp by Simatai Reservoir.
Day 7
Beijing Tower and Beijing
Approx 4 hours walking 
An early start today as we trek to the summit of Beijing Tower, sitting high above the Great Wall. Today's walk is challenging, with some scrambling sections and a rugged climb to the summit. The ascent is through a rich forest, and your efforts are well worth it as you are rewarded with stunning vistas and awe inspiring views back across to Hebei.
After lunch, you'll be transferred back to Beijing where a hot shower and clean clothes await you!
Day 8
Beijing
Today you have a full day in Beijing to explore some of the most majestic and historically significant sites of this immense city. Starting with Tiananmen Square, your guide will explain the history and significance of this area. You will then visit the "Forbidden City"; this area was off limits to the general public for over 500 years. Its ancient buildings served as the imperial palace for two dynasties, the Ming and Qing.
Lunch will be at a local restaurant before a visit to the Lake area. You can then spend the afternoon however you like; perhaps barter for a bargain in the colourful silk markets or do as the locals do and hire a bike for spin through the bustling back roads of this vibrant city.
Tonight you will meet for a celebration dinner of traiditonal Peking Duck.
Day 9
Depart Beijing
The time has come to say farewell. You'll catch a flight back to London, taking back wonderful memories of your challenge.
This itinerary is subject to change with any change in Community regulations as well as Governmental changes and natural circumstances beyond our control.
This itinerary is complex and subject to change.
Return flights

Local transfers

Accommodation

Tour leader

Medic

All meals

Marie Curie kit

Marie Curie representative on the event
Distance

Approximately 12-18 kilometres per day

Date

19-27 September 2020

Minimum fundraising

£3,400 – we'll help you with your fundraising every step of the way

Fundraising Deadlines

£2,720 due by 4th July 2020. Remaining amount due 4 weeks after event.

Minimum age

You must be 18 years or older to register for this event